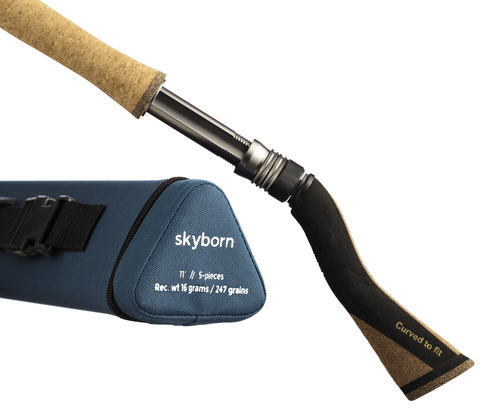 Switch rod, 11'0" 5-pieces
Rec. line weight 16 grams/247 grains
The lightest switch rod in the Skyborn series – it doesn't matter if you cast single hand or double hand, overhead or spey. You will always experience the ultimate fusion of possibilities. This rod is a perfect choice for minor sea trout- and salmon rivers. If you don't want the fish to know you are there, well this is it!
Line and reel recommendation:
WF line – 16 grams/247 grains
Logic heads – 16 grams/247grains
Short-cut heads – 16 grams/247 grains
Logic RL. 0.028
Salmologic reel size no. 2
Tube length for rod: 78,5 centimeters