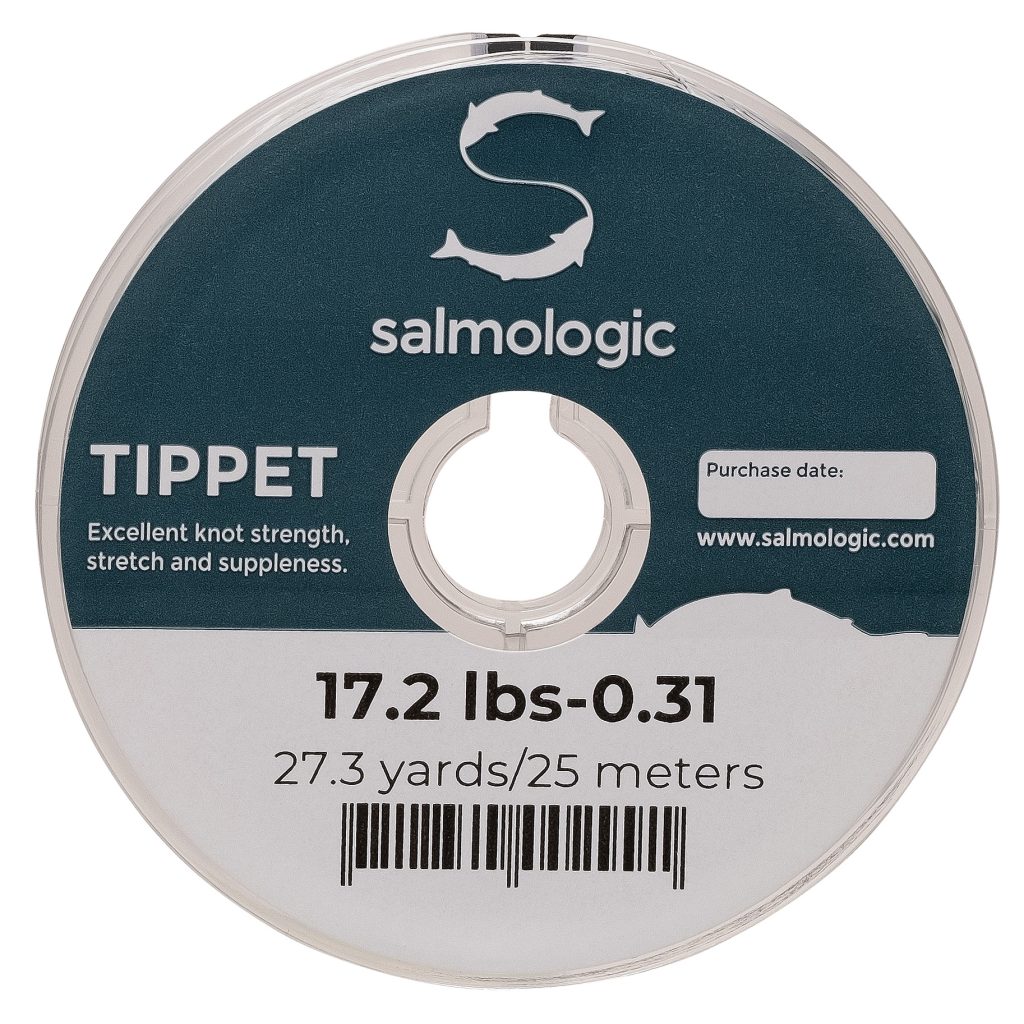 Great tippet material makes a difference:
The salmologic tippet is crystal clear, durable, flexible, has high knot strength, and is especially smooth and soft. The characteristics "smooth and soft" are determining factors in how persuasive your fly will fish! As it is crystal clear, it will appear to have a translucent color when in the water and therefore blends with the color of the surroundings. This way, it will be as invisible as possible no matter what color your river might have.
Committing to a leader material is essential, because those last meters are the most important in your whole fly tackle setup.
We truly believe that this is the best Japanese co-polymer leader material on the market. That's why we stock it. We offer it in the sizes ranging from 0.135 to 0.43 mm, which are the diameters that we use ourselves for trout-, sea trout- and salmon fishing anywhere in the world.
A tippet spool must be practical and easy to have on you. The spools are easy to carry in a small pocket, and the size on the label is easy to read without having to use glasses.
The spool has a small slit where you can insert the end of the tippet, so it does not un-spool in your pocket when you have cut off the piece needed to extend your leader.
On each spool, there is a small white square where you can write the date you start using the tippet spool. Nylon tippets and nylon leaders degenerate over time once you start using them and they are being exposed to the elements. In our experience, even the best co-polymer material will start to lose its strength/knot strength after a season's use. Therefore, it is a good idea to write the starting date on the spool so you always know how long you've been using it.
---