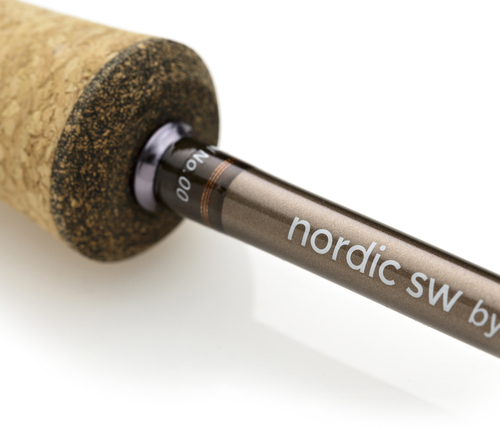 The nordic series is our trout series. All of the rods in this series are completely fitted with saltwater resistant components to avoid any kind of rust.
The rods in this series have a full wells grip with an up-locking anodized aluminum reel seat. Even the lightest of them has a full wells grip. The reason for this is that the shape of this handle is unique also among lightweight rods, and it will ensure both precision and distance, which are the keys to success on low and glass-clear water.
The blanks are light and well balanced, so working with them for a full day will seem effortless. The lower parts of these rods are extremely powerful. All of them are designed as short stroke length actions and this is what makes them delightfully smooth when casting one precise cast after another, all day long at a coast, lake or river.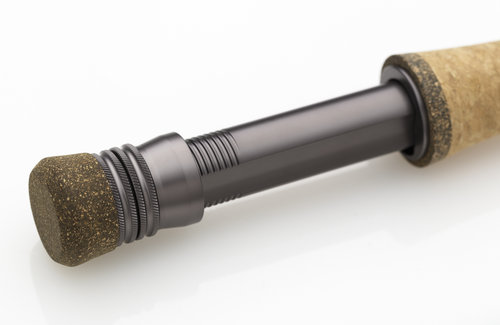 The individual pieces of the rod are neatly arranged in a sectional cloth bag. The flap of the soft cloth bag is equipped with a microfiber cloth for cleaning your rod's connection points before assembly or storage. The rods come packaged in a protective triangular high-quality cordura tube that is easy to store. The three heaviest rods in the nordic series can be fitted with the small straight (Classic) handle or the small signature grip handle, if or when the situation calls for it.
---