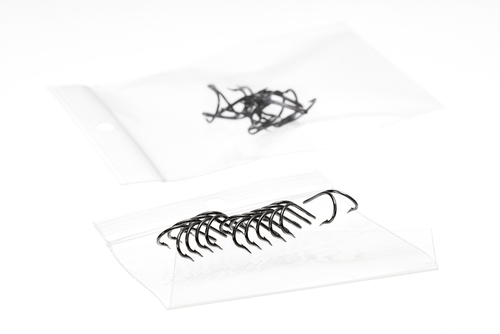 Having a good double hook to balance your tube fly is really important!
We have searched the market and found the "one", and also the sizes that we believe are the best for tube fly fishing for salmon, sea trout and steelhead.
The hook that we recommend has a straight needle-eye and it is chemically sharpened. The wire is hardened and therefore very strong, without being too thick. The double hooks we recommend have a wide hook gape and forged bends and a relatively short shank.
When fly fishing in catch and release water, it is easy to squeeze the barb in. Even with the barb squeezed in, they seem not to lose their grip in the fish due to the perfect bend point.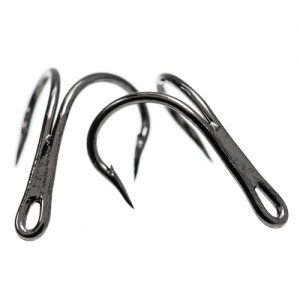 We carry double hooks in the following sizes: #10 – #8 – #6