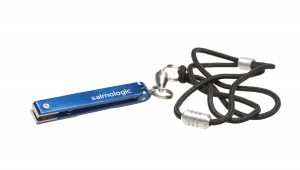 The perfected 3 in 1 high-end nipper that fits nicely in your hand and allows you to fix whatever needs fixing – whether it be line cutting, hook sharpening or hook eye cleaning. The salmon nipper is designed with ergonomics in mind, which is a high priority when you make a tool. It is 2 inches long with blue anodizing.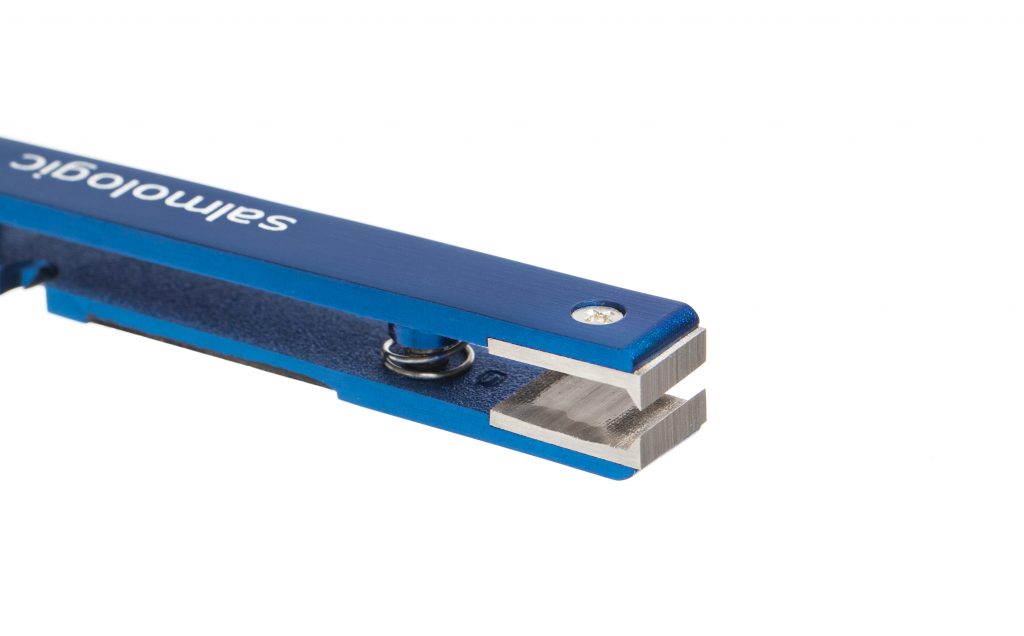 In other words, we have proudly designed a nipper that is easy and comfortable to use, even when your hands are cold and wet. The salmo nipper has the three most important functions that a nipper should always have – a line cutter, a hook sharpener and also an industrial strength hook-eye cleaning pin. Both the hook sharpener and the hook-eye cleaning pin are easy to operate because of where they are situated on the tool. 
The salmo nipper comes with an attached high-quality lanyard cord so it is ready to be carried around your neck when fishing. The machine cut slider on the cord allows you to adjust the loop to the preferred size.
Colour: A medical grade blue anodizing
Body: 6082 aluminium
Jaws/clippers: Japanese steel J2
Length: 80 mm
Width: 10 mm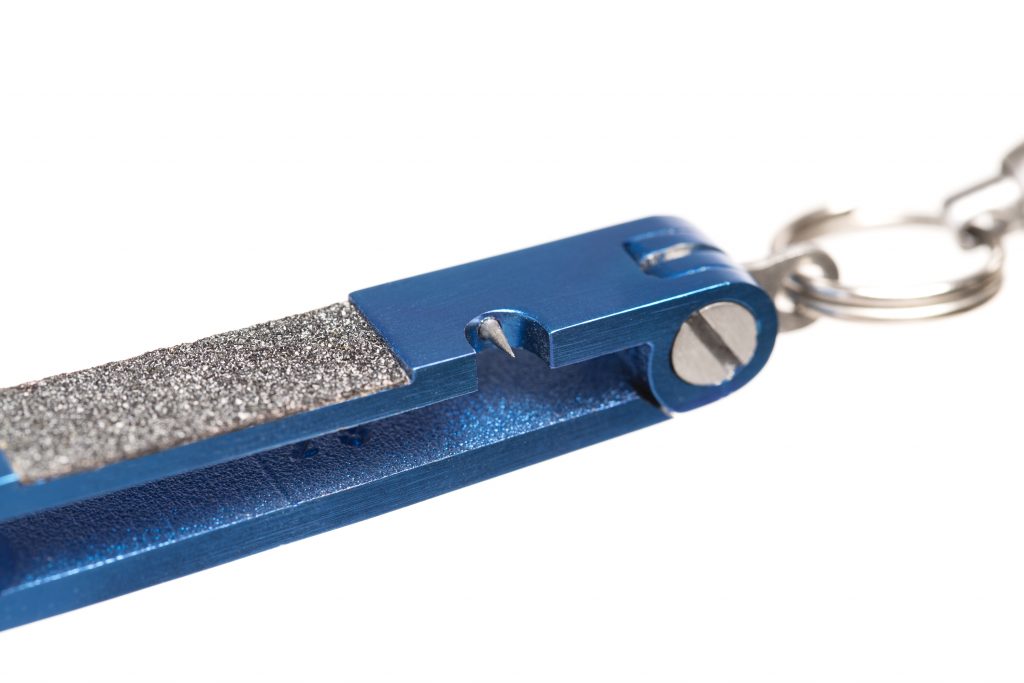 Nothing in the world can handle prolonged exposure to saltwater, so taking good care of your tool is by far the best protection. Therefore, when using our salmo nipper in saltwater, we recommend that you rinse it off in freshwater and also apply a little acid-free oil now and again.