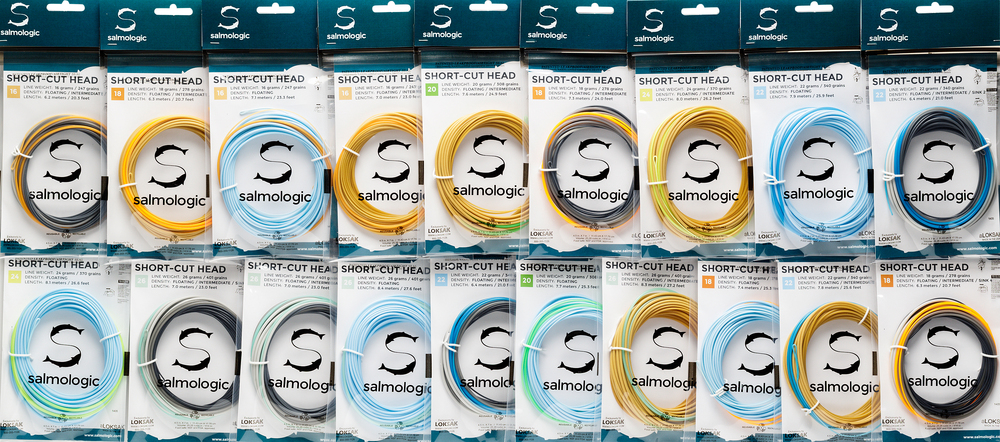 The Short-cut Heads are very short heads that are designed to fish the challenging conditions you meet when fishing a narrow to medium river, places where you want your fly to come down fast and also to swing fast. The Short-cut Heads are available in 5 different density versions, where three of the versions are triple density lines.
Triple density lines like ours, let alone for this purpose, have never existed before. We are therefore very excited to be the first brand to introduce them to the fly fishing market. 
The idea to design the Short-cut Heads was inspired by some of our ambassadors, who spend countless hours at Scandinavian salmon- and sea trout rivers every year. The Short-cut Heads have proven themselves to be highly efficient when it comes to catching salmon and sea trout. A line that is extremely easy to handle for anyone, no matter his or her experience level. And for shorter double hand and single hand rods, these lines are a blessing as well!
---