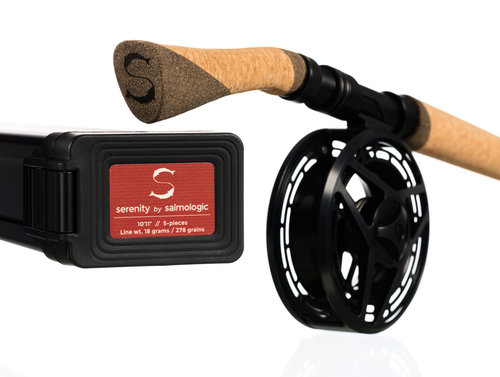 Serenity SWITCH 10'11″ 5-pieces
Line wt. 18 grams/278 grains
If I should ever be in the situation where I could only bring one rod for salmon or sea trout fishing, then this 10'11" 18 grams/278grains would be the "one". It is a great length for covering any salmon or sea trout river in summer conditions. It has a perfect line weight to present the flies needed under those conditions.
I have designed and developed many switch rods over the years – in fact, (and some may not know this) it was actually I who invented the switch rod concept and created the switch techniques for salmon and sea trout fishing – but with this new switch rod and the Short-cut heads, it has been perfected!
Line and reel recommendation:
WF line – 18 grams/278 grains
Logic heads – 18 grams/278 grains
Short-cut heads – 18 grams/278 grains
Logic RL. 0.028
Salmologic reel size no. 2
Tube length for rod: 78 centimeters