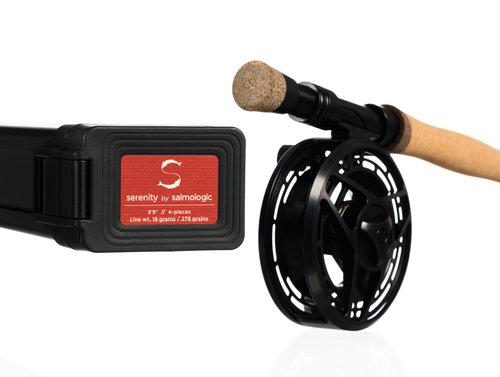 Serenity SH 9'9″ 4-pieces
Line wt. 18 grams /278 grains
The perfect single hand rod and line class for salmon, sea trout and steelhead. When developing this blank, we had the following in mind – distance, line control, accuracy, sensitivity – and believe me when I say, it is all in this blank; a perfect-balance fishing tool!
By far, my favorite fly rod for dry fly fishing for larger salmon.
Line and reel recommendation:
WF line – 18 grams/278 grains
Logic heads – 18 grams/278 grains
Short-cut heads – 18 grams/278 grains
Logic RL. 0.028
Salmologic reel size no. 2
Tube length for rod: 84 centimeters