Dorado 9´9″ 4 pieces – line wt. 20 grams/308 grains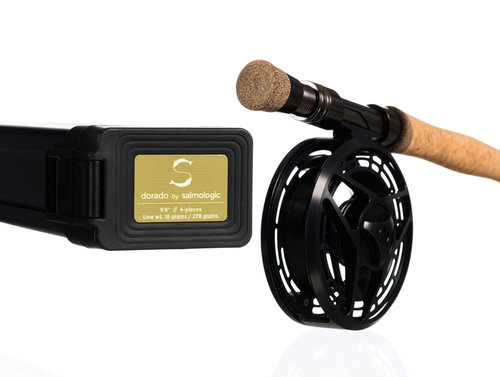 A single hand rod that casts 20 grams sounds like it would be heavy – however this one is not.  As I have always stated, it is not about the weight of the rod, it is about the balance of the whole setup.
This blank was created to cast 20 grams, as this is the line weight needed to cast the biggest pike flies. The blank does this with grace. Hunting the lakes with the 20 grams WF Shooter takes you much closer to your dream of catching the big one.
Line and reel recommendation:
WF line – 20 grams/308 grains
All Logic heads – 20 grams/308 grains
Short-cut heads – 20 grams/308 grains
Logic RL. 0.028 or 0.030
Gravity reel size no. 2
Tube length for rod: 84 centimeters