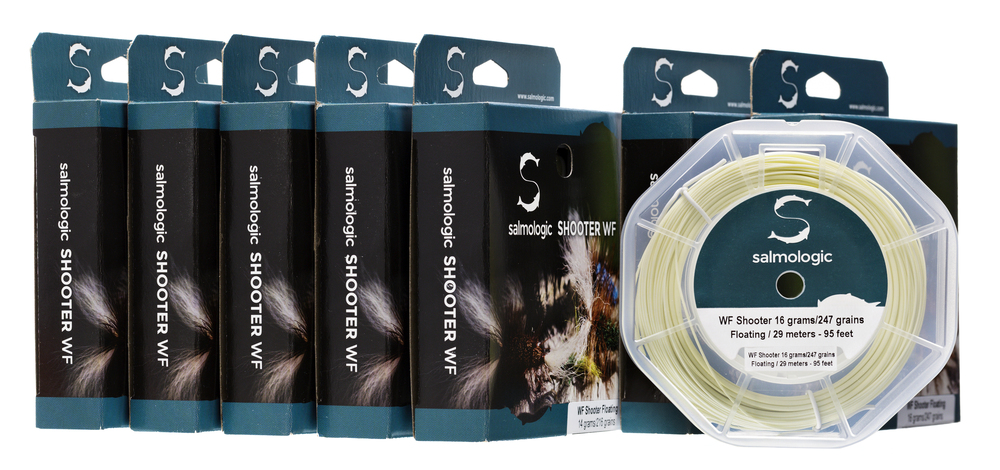 This is by far the most superior WF line ever produced for the modern fly fisher. The Shooter WF lines are developed with an advanced taper for a better feeling, control and presentation; a very refined tapering which works well for both overhead and spey-casting. Under demanding conditions, such as wind or a "no back-cast" situation, you will find our Shooter WF lines to be very unique and different from anything else you have ever tried.
When designing the heavier Shooter WF lines '16 grams/247 grains', '18 grams/278 grains' and '20 grams/308 grains', we kept our focus on both hitch fishing and fishing with bombers for salmon and sea trout. Developing a WF line for this type of fishing is incredibly demanding, as you need to create a profile that has a strong turnover, yet still sets down gently on the water. Believe us, in this we have succeeded.
The Shooter WF lines '12 grams/185 grains' and '14 grams/216 grains' are developed for small wet flies and small dry flies served under the same tricky conditions as mentioned above.
For really large predator flies such as pike, dorado and musky, the 'Shooter WF 20 grams/308 grains' is the perfect choise.
---