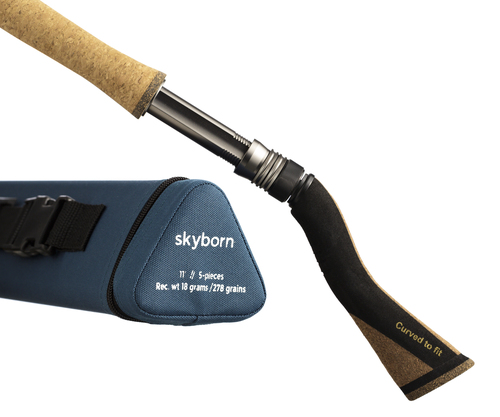 Switch rod, 11'0" 5-pieces
Rec. line weight 18 grams/278 grains
This is a true switch rod. This rod is my addiction: A perfect switch rod for light salmon and sea trout fishing. If I ever had to choose only one rod to go fishing with, this would definitely be the one. It will enable you to fish more effectively and simultaneously increase the feeling of being a ghost, literally being the mist on the pools. Believe me when I write … this rod is not "just a rod", it's the perfect fly fishing tool.
Line and reel recommendation:
WF Shooter – 18 grams/278 grains
All Logic heads – 18 grams/278 grains
Short-cut heads – 18 grams/278 grains
Logic RL. 0.028
Salmologic reel size no. 2