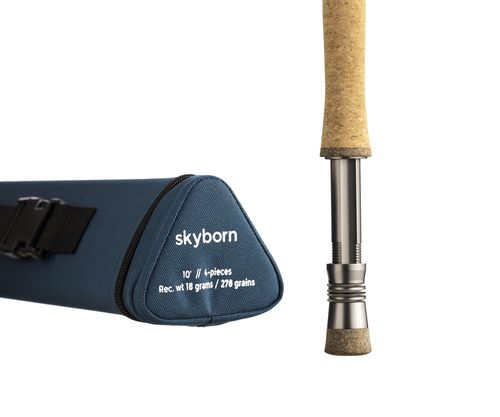 SH rod, 10'0" 4-pieces
Rec. line weight 18 grams/278 grains
This is the one size that has been missing for many years – a perfect single hand rod for salmon, sea trout and steelhead. A rod where distance, control and accuracy are extremely easy to achieve!
Whether fishing with huge dry flies or tube flies, this rod gets the job done! And that was exactly what we wanted  – to create a cross current rocket launcher. If you need to learn the single hand spey cast to fish your water, then match this with any of our lines and you will find it easier than ever.
Line and reel recommendation:
WF Shooter – 18 grams/278 grains
All Logic heads – 18 grams/278 grains
Short-cut heads – 18 grams/278 grains
Logic RL. 0.028
Salmologic reel size no. 2