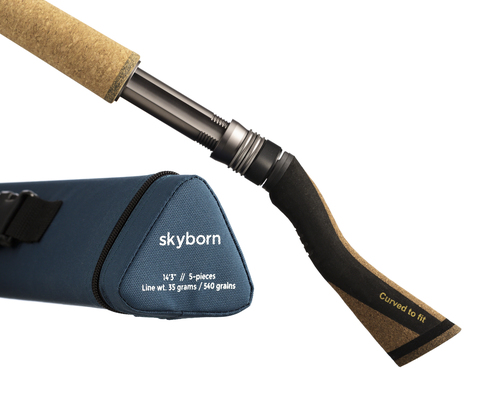 DH rod, 14'3" 5-pieces
Rec. line weight 35 grams/540 grains
The working horse – this is the most powerful rod in the Skyborn series, but it still feels surprisingly light. Any time you need more power to present slightly bigger flies to large salmon, sea trout or steelheads in large sized rivers, this is the rod to use. The action in this rod is designed to give you an almost "sixth sense" feel of the line and a more instinctive understanding of when to apply just enough power to present the fly in the exact spot you're aiming for.
You can fish for days on end without losing the necessary focus you need in order to catch fish, even if you are fishing what we would call a "big rod".
Line and reel recommendation:
All Logic heads – 35 grams/540 grains
Logic RL. 0.034
Salmologic reel size no. 4