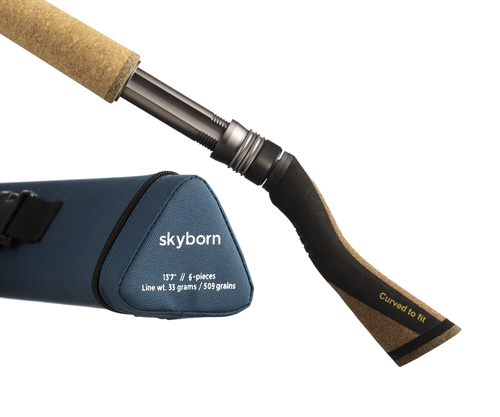 DH ROD, 13'7" 6-pieces
Rec. line weight 33 grams/509 grain
The Skyborn 13'7" is a light and well balanced "canon", even if its casting weight is relatively light. It is made for casting fly sizes, 1-inch brass, 1¼-inch alu and 1½-inch plastic tubes. And it does this job perfectly! It is a rod that I have created with early fishing in mind – when the rivers are high, but clear, and the bigger fish are entering the river. A rod that is easy to travel with, in this 6-piece version.
Line and reel recommendation:
Logic heads – 33 grams/509 grains
Logic RL. 0.034
Salmologic reel size no. 4
Tube length for rods: 81 centimeters