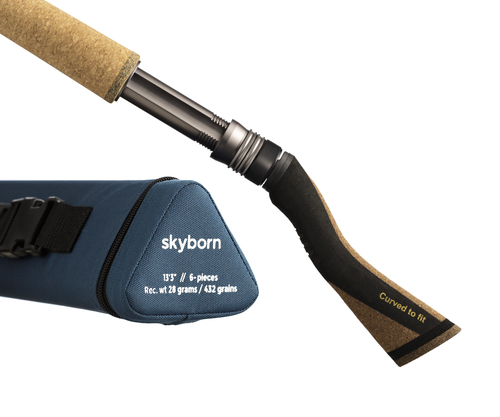 DH rod, 13'3" 6-pieces
Rec. line weight 28 grams/432 grains
"The" legendary fly rod – with a rod action that I designed many years ago, and which has been a major success for different companies. This was actually the first 6-piece rod ever made for salmon fishing. Now, however, it has been dramatically improved and nothing in this world comes close to this unique action.
This rod is the prefect choice for fishing big rivers, and where a light line is a must to trick a huge salmon or sea trout. This light 13'3" is designed so you can cover your pools in medium to large size rivers over and over again, without getting tired whatsoever.
This 6-piece rod will continue to be legendary and a "must have". To describe this rod best: It's mind-blowing!
Line and reel recommendation:
All Logic heads – 28 grams/432 grains
Logic RL. 0.032 – 0.034
Salmologic reel size no. 4