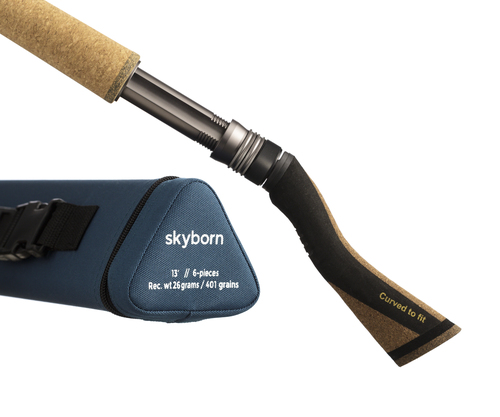 DH ROD, 13'0" 6-PIECES
REC. Line wt. 26 grams/401 grains
Over the last many years, I have developed many 13-feet rods for different companies. Many of those are still favorites of the anglers who purchased them. I have frequently been asked to bring "that rod action" back. Therefore, I have decided to bring back the most popular one of those that I have designed and developed. However, this time it is in a 6-piece version, which I have had good experience with since 2004. I have no doubt in my mind that this will be a classic as well – a perfect all-round salmon- and sea trout rod that's ideal for traveling. 
Line and reel recommendation:
Logic heads – 26 grams/401 grains
Short-cut heads – 26 grams/401 grains
Logic RL. 0.032′
Salmologic reel size no. 3
Tube length for rods: 78 centimeters