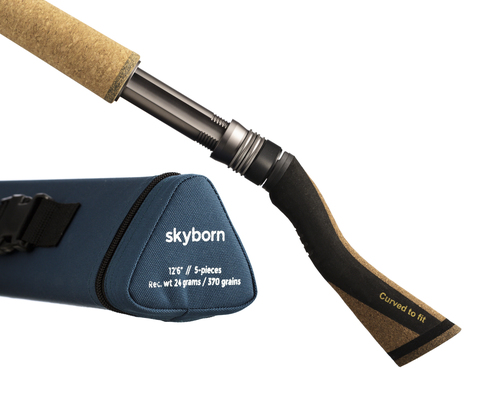 DH rod, 12'6" 5-pieces
Rec. line weight 24 grams/370 grains
This is a surprisingly powerful double hand rod that will present smaller tubes and doubles on light lines and long leaders with breathtaking grace. It will definitely help you increase your effectiveness when fishing a pool, without compromising the gentleness you need in order to catch fish. The action of this stunning fly rod is deep, but firm, and the hours will literally fly away in its company.This is the perfect rod choice if you are hunting for fish that are easily spooked.
Line and reel recommendation:
All Logic heads – 24 grams/370 grains
Short-cut heads – 24 grams/370 grains
Logic RL. 0.032
Salmologic reel size no. 3