Nordic 9'0" 4-pieces
Line wt. 12 grams/185 grains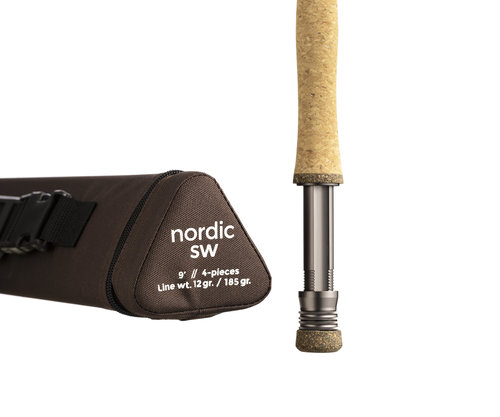 The perfect size for fishing dries, small streamers and weighted nymphs in small rivers and creeks. This rod is a total pleasure-creator, as it is more thancapable of reaching distant targets and making the perfect presentation, which will trick the difficult trout to grab your fly. Yes, it is the original dreamcatcher, and loaded with a WF Shooter, you will have the right tool for the job.
Line and reel recommendation:
WF line – 12 grams/185 grains
Salmologic reel no. 1
Tube length for rod: 81 centimeters