The DVDs in the series FLY FISHING ACADEMY are mainly focused on casting and fishing for salmon and sea trout; however, they will be useful to all fly anglers who want to learn to cast and fish more efficiently and effectively.
I have just completed shooting my sixth DVD in the Fly Fishing Academy series, Patterns of Patagonia, and it is set for release the first of November. Amongst other themes, I delve into skating flies for sea trout while continuing themes in the previous volume of the series.
As I've always said, who cares how far you can cast? This isn't the measure of a good angler. The true angler is one who can cast from all positions and present the fly to the fish no matter where it is and from whatever spot nature has provided.
This groundbreaking series is unique in that the message is consistent throughout: the perfect cast is the one that catches a fish.
---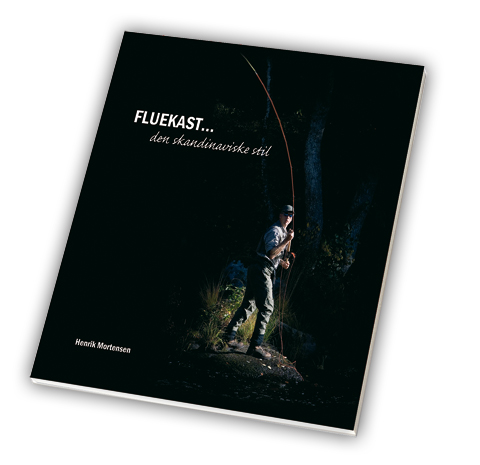 Fly Casting Scandinavian Style" was published in 2006 in Danish, French, German and Icelandic. It was launched from the American Publisher Stackpole Books in a long awaited English version in the autumn of 2010. The book has been published in Danish, English and German in two editions: a standard edition and a limited edition. The other languages have been published in one edition.
We offer the English and Danish versions, as long as we have them in stock.